Here's a few items that i would love to get for christmas. Some I know i won't get, but maybe i'll settle for a very nice look-a-like haha.
Aritzia, Wilfred Van Dusen Pant
Steve Maden, MADEE Leopard loafers
Victoria Secret, Skirted pea coat in Indigo
Ysl, Holiday Glamour set.
Russian Doll Measuring Cups (just too cute!)
Deena & Ozzy suede platform wedges
Free People, floral lace fit and flare dress
Ahh so pretty i really want this lace dress possibly in black because that's more my style but this color in the picture looks pretty too.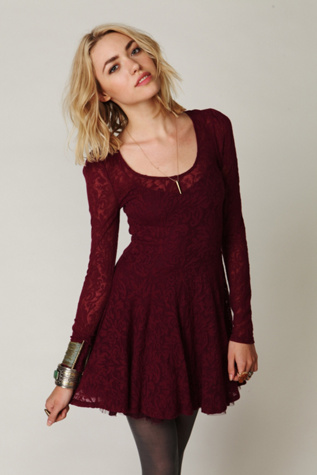 These are just a few stuff. I've also been wanting to get a toggle baby doll coat or just regular. I thought i found one, but unfortunately the coat didn't look as cute as i thought it did online. ahh the downfall of purchasing items online. Anywho, what does your christmas list look like? Are there any specific things you can't wait to get?!
- Charisse