I just watched the 69th annual Golden Globes Awards & I always get excited about the red carpet because of the DRESSES! I'm really happy that Modern family won for best comedy TV series, Octavia Spencer for winning Best supporting Actress on "The Help" i thought she was wonderful in it. If you haven't seen the movie give it a try :) And of course George Clooney who won Best Actor for "The Descendants", now i'm really tempted to watch The Descendants.
These are the top three dresses that i think looked the best.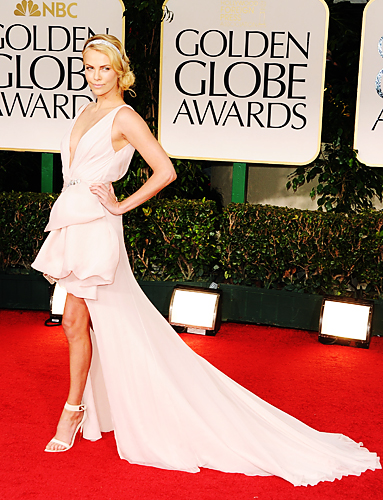 Charlize Theron
Emma Stone
Sofia Vergara
After seeing her dress up close i thought Jessica Alba's dress was pretty esp. the top part.
Did you guys watch the golden globes? If so who were your favorites?
- Charisse